Watches are ranked I through V for water resistance. Check the ranking of your watch in the following chart to determine proper us.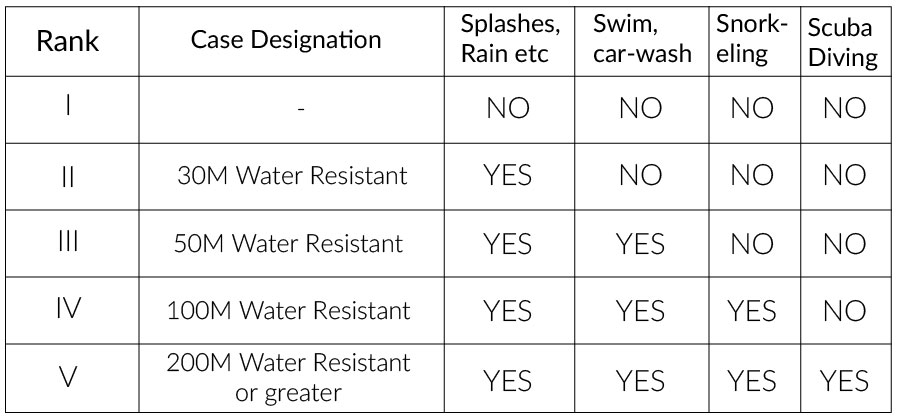 I Note water-resistant. Avoid all moisture.
II Do not operate buttons underwater.
III If watch is exposed to salt water, wash thoroughly and dry.
IV
V Usable while scuba diving (except at depths that require helium-oxygen gas).